The Special Correspondent has been on his travels, the target in February was the Porte de Versailles and the Rétromobile, that celebration of the automobile that is an unmissable part of classics scene. He brings us a menu of rare and interesting……….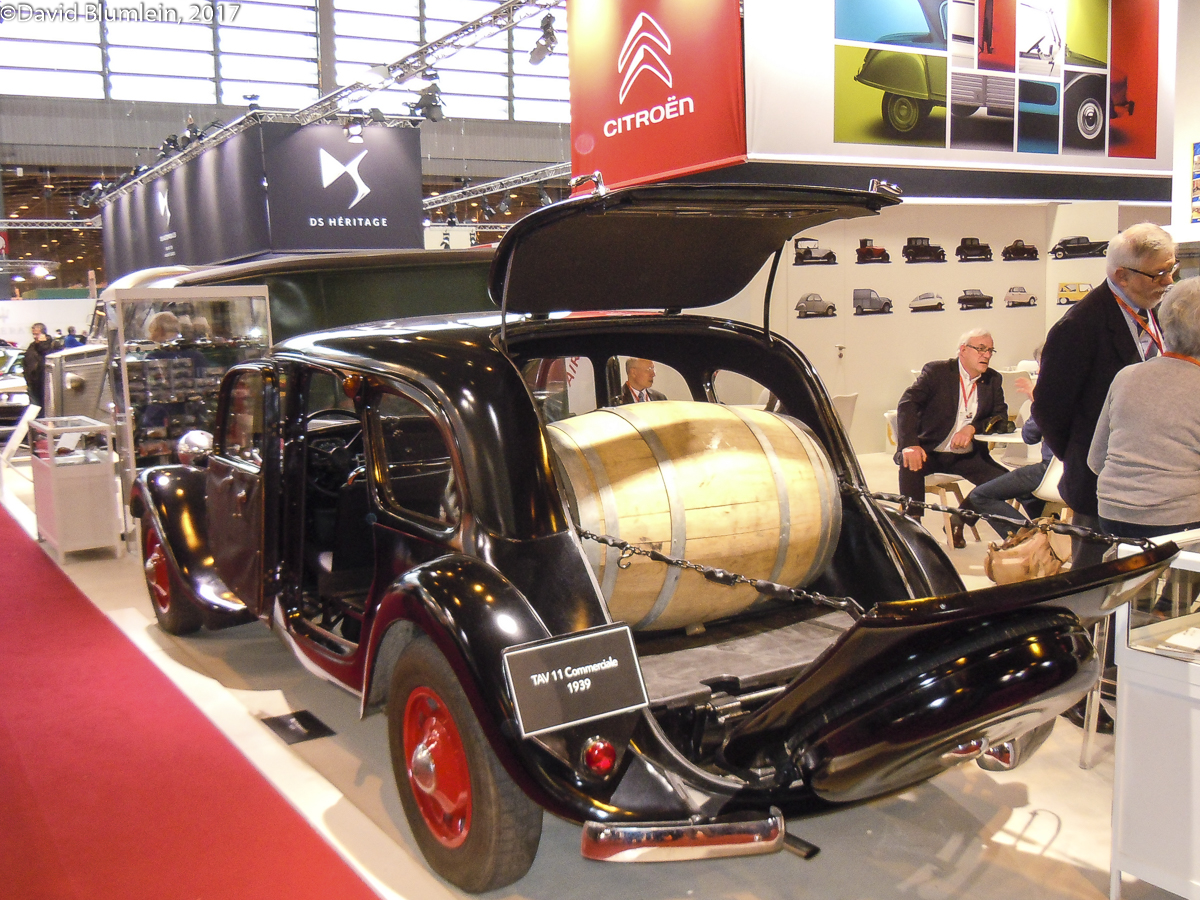 Today hatchbacks are justifiably popular but to the French they are nothing new. Citroën and Peugeot were, for example, making the "commerciales" from the late Twenties onwards. Here we have a 1939 Traction Avant Citroën Commerciale showing off the considerable capacity available.


Jacques Bignan was one of the big names in French motor sport in the Twenties. He made a variety of sporting cars , a 3-litre version winning the 1921 Corsican Grand Prix, a race considered to be the first proper sports car race. This car is a blatant case of badge-engineering – it is a Salmson AL3 with a Bignan radiator! Ever the enthusiast, Bignan spent too much money on racing and his company did not last the decade. However, one of his 2-litre cars won the 1924 Monte Carlo Rally and Jacques himself went on to win the 1928 event in a Fiat 509.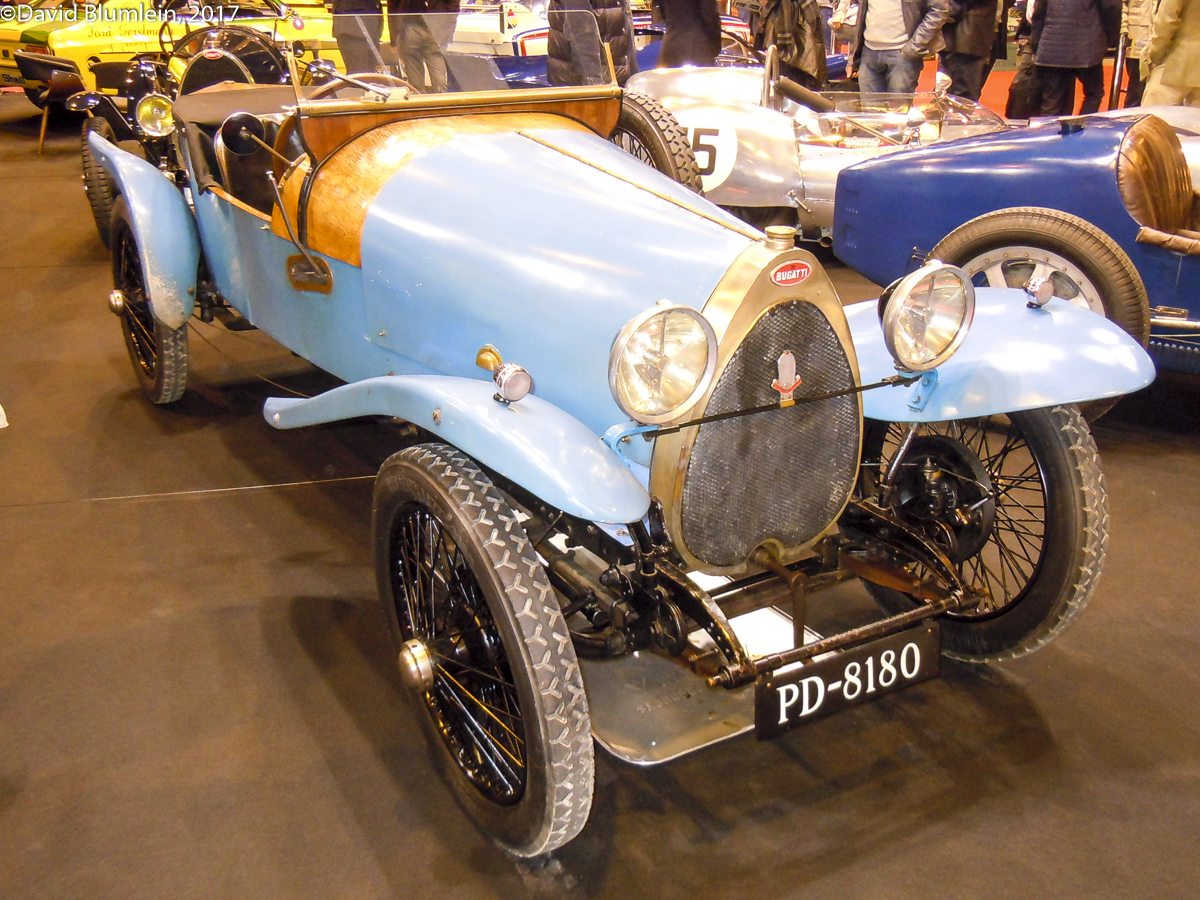 This is a very rare car, in fact the only known survivor. It is a Crossley Bugatti Brescia, part-machined and assembled by Crossley Motors Ltd of Gorton in Manchester.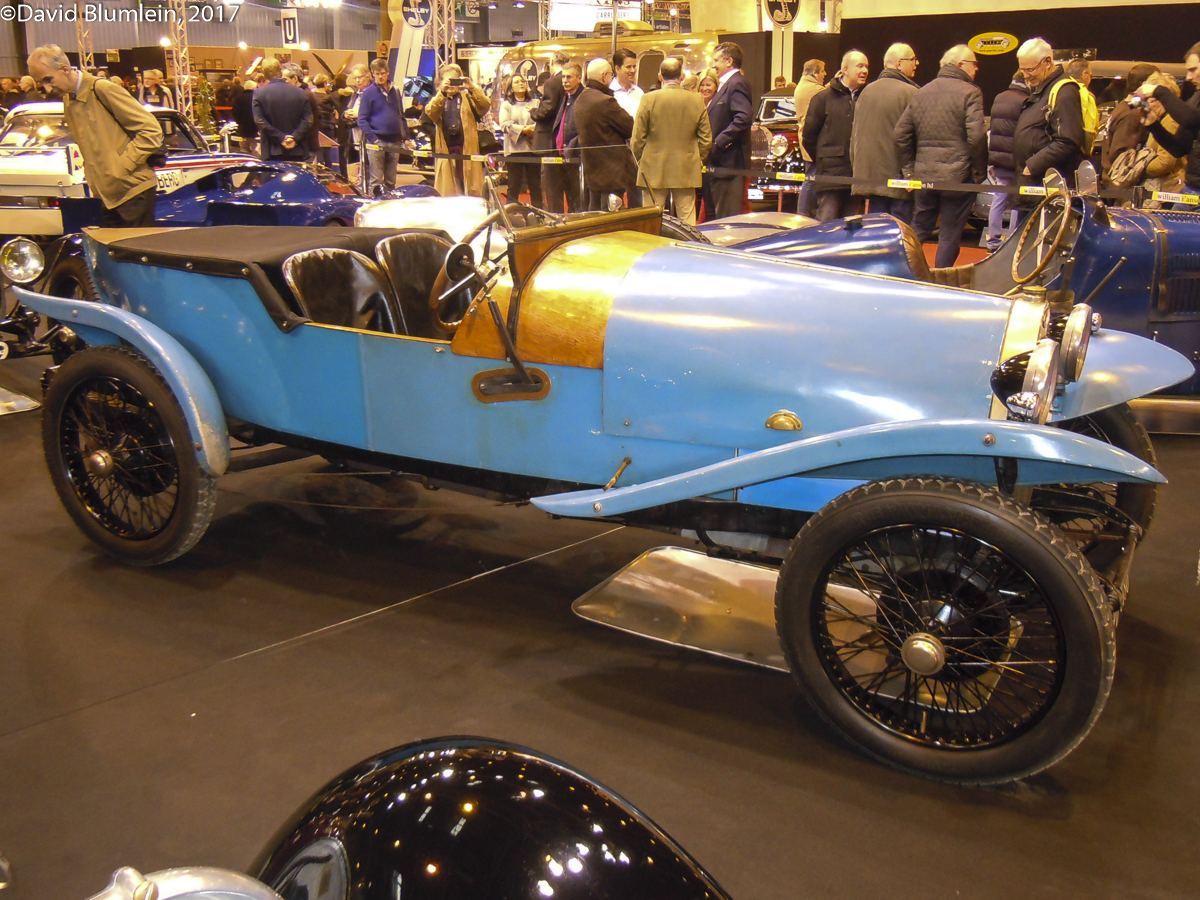 Bugatti's factory was in a pretty poor state after the Great War and he licensed out some production of his successful Brescia model to Rheinische Automobilbau AG in Dϋsseldorf in Germany ( the Rabag cars), to Diatto in Italy and to Crossley. Not many were made in England, possibly 24/25. A Diatto-Bugatti led home two O.M.s in a race at Brescia in 1921.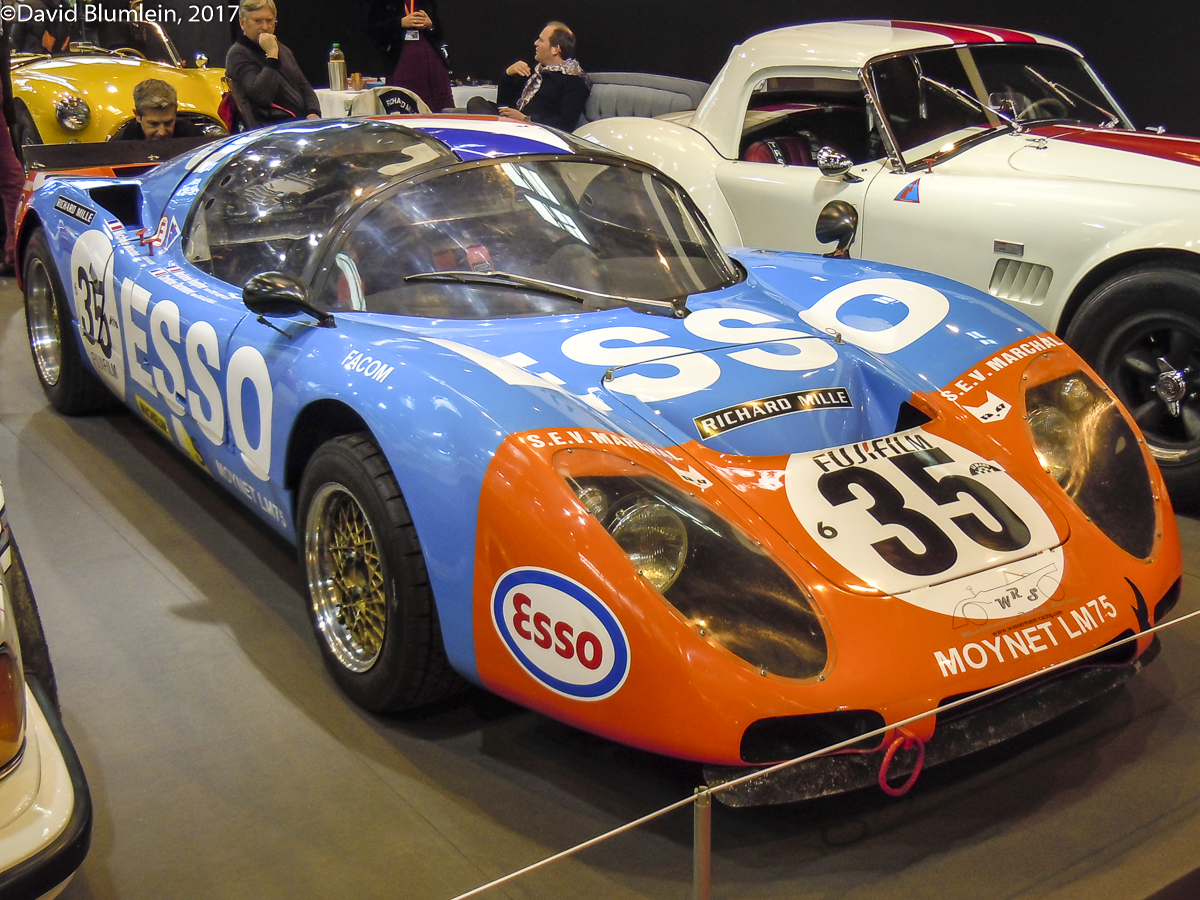 This was a surprise because this unique car has normally resided in the Le Mans Museum. It is the 2-litre class-winning Moynet which ran at Le Mans in 1975 with an all-female crew.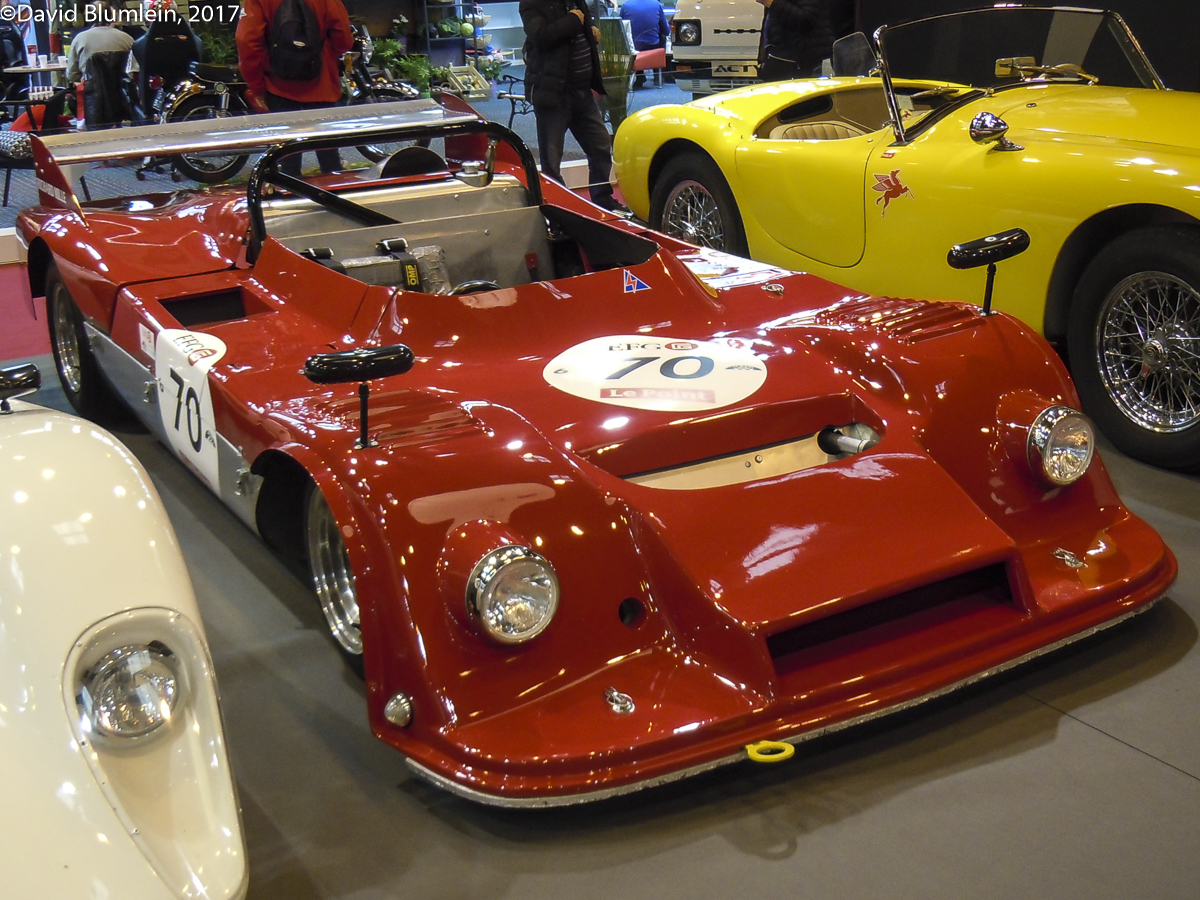 Still at Le Mans but a year later and again a unique car. This Lenham P71 used a 1.8-litre Ford engine but retired just after half-way.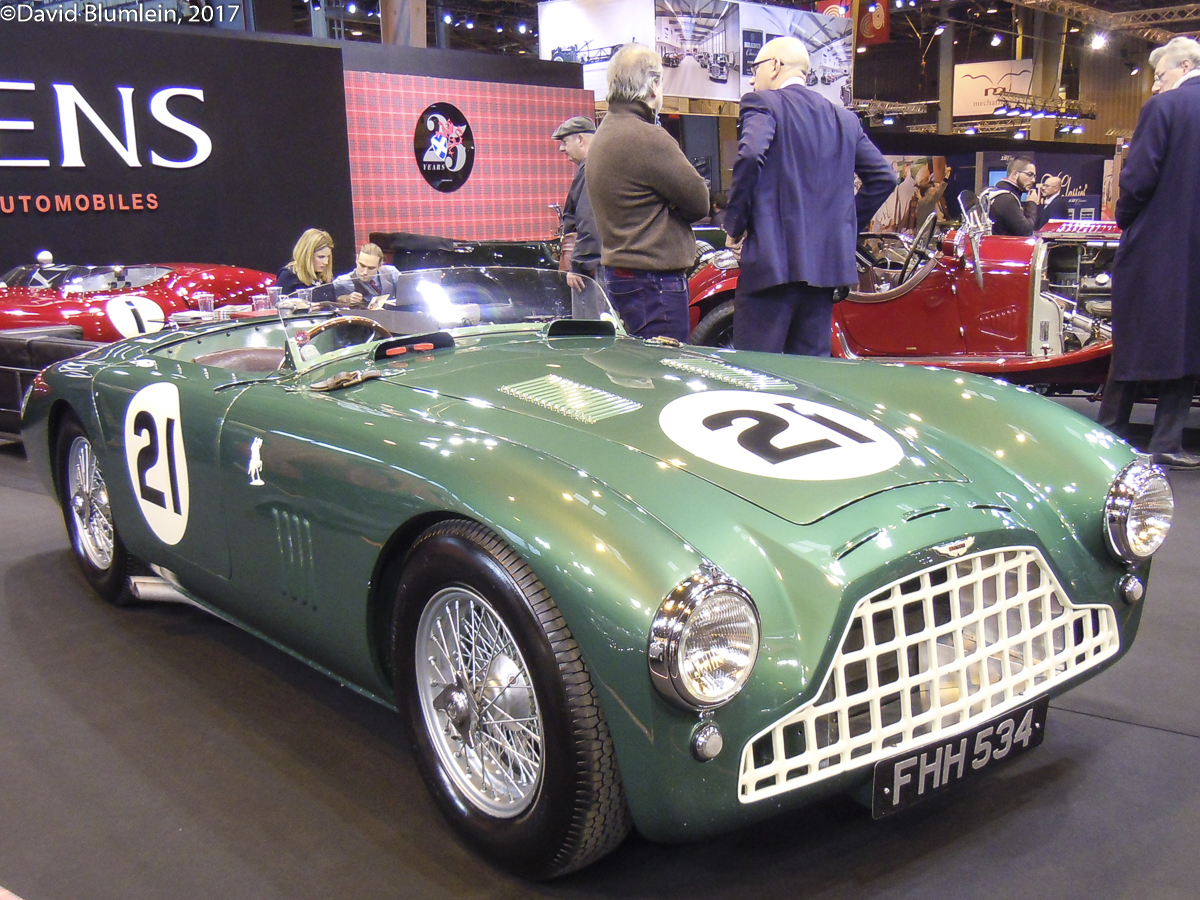 The DB3 was Aston Martin's first sports racing car. The company was hoping that the Le Mans organisers would soon abandon the prototypes which were introduced after the war as a temporary stand-in and get back to production-based sports cars but the prototypes were too big an attraction, so Aston Martin was obliged to join in!Prof. Eberon von Eberhorst was called in to design the car but its development turned out to be too protracted; furthermore it was late on the scene, it was too heavy and was powered only by Aston's 2.6-litre engine which was inadequate.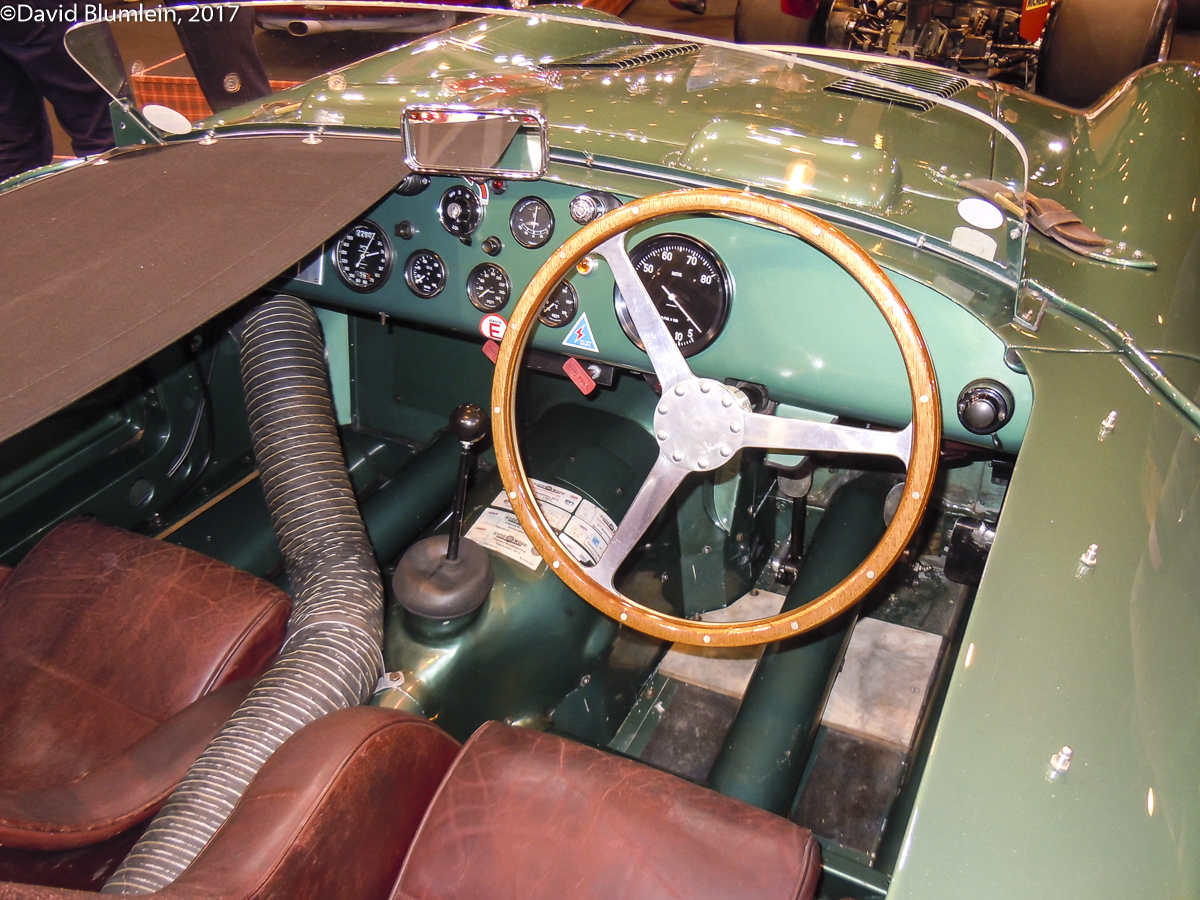 It did take some class wins and won outright the 1952 Goodwood Nine Hour race against works Jaguar C-types but Aston Martin only found real success when "Willie" Watson, on his own initiative, offered the team his much lightened version, the DB3S.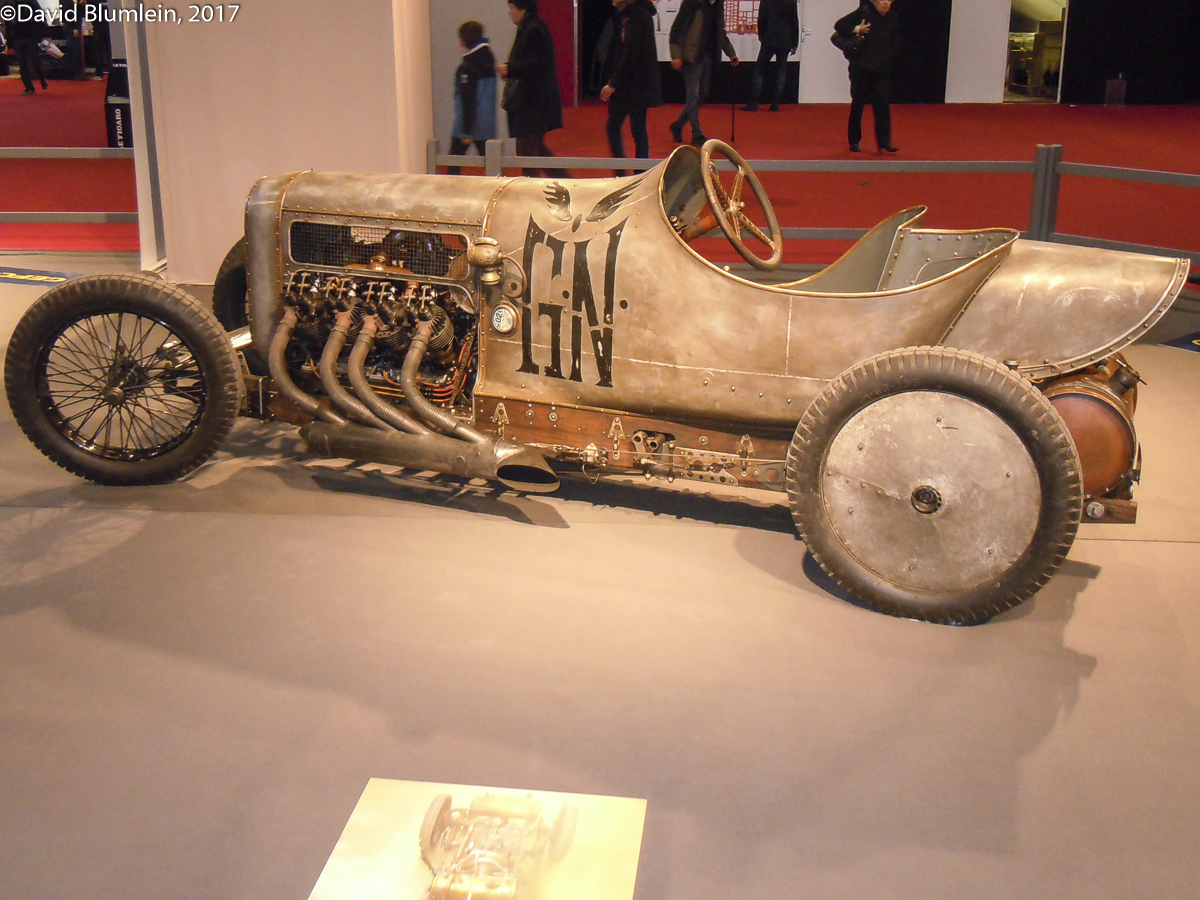 J.A.Prestwich (JAP) was famous for making single and twin-cylinder engines for a wide variety of motorcycles, cyclecars, road cars such as the three-wheeled Morgan, the 500c.c. Formula 3 racing cars and others. In 1908 JAP decided to construct some V8 and V4 engines aimed at the budding aviation industry.
Here we see an overhead valve JAP V8 engine mounted in a pre-WW1 GN wooden chassis. It is the prototype unit and is one of only four known surviving JAP V8s; it has a capacity of 5-litres.
In a more modern context, JAP made the cylinder heads for the Lotus Cortina.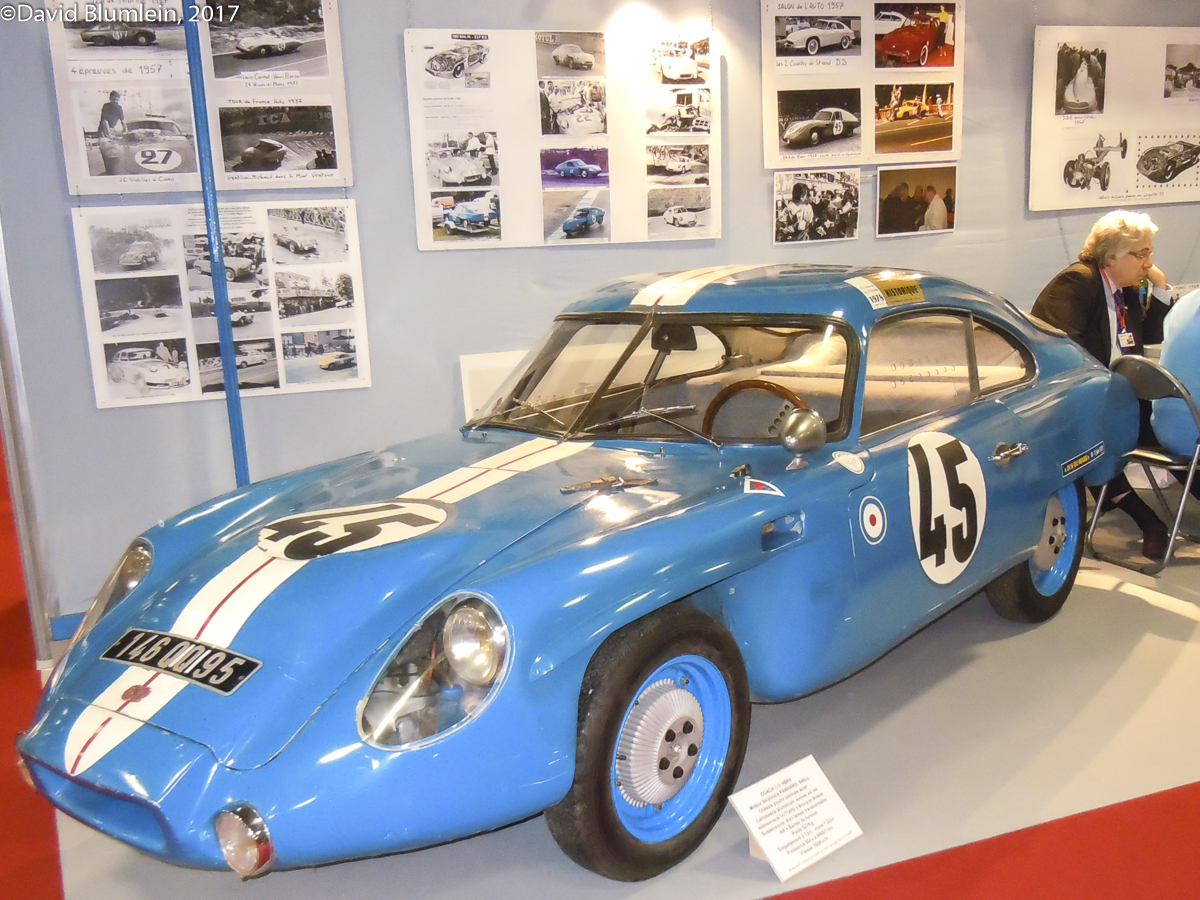 This is a DB Panhard 848c.c. with bodywork in aluminium by the coachbuilder Cottard of Bourg en Bresse. It was lighter than the plastic-bodied cars but only five were constructed, all in 1958. The third car made was destroyed during that year's Tour de France Automobile at Reims.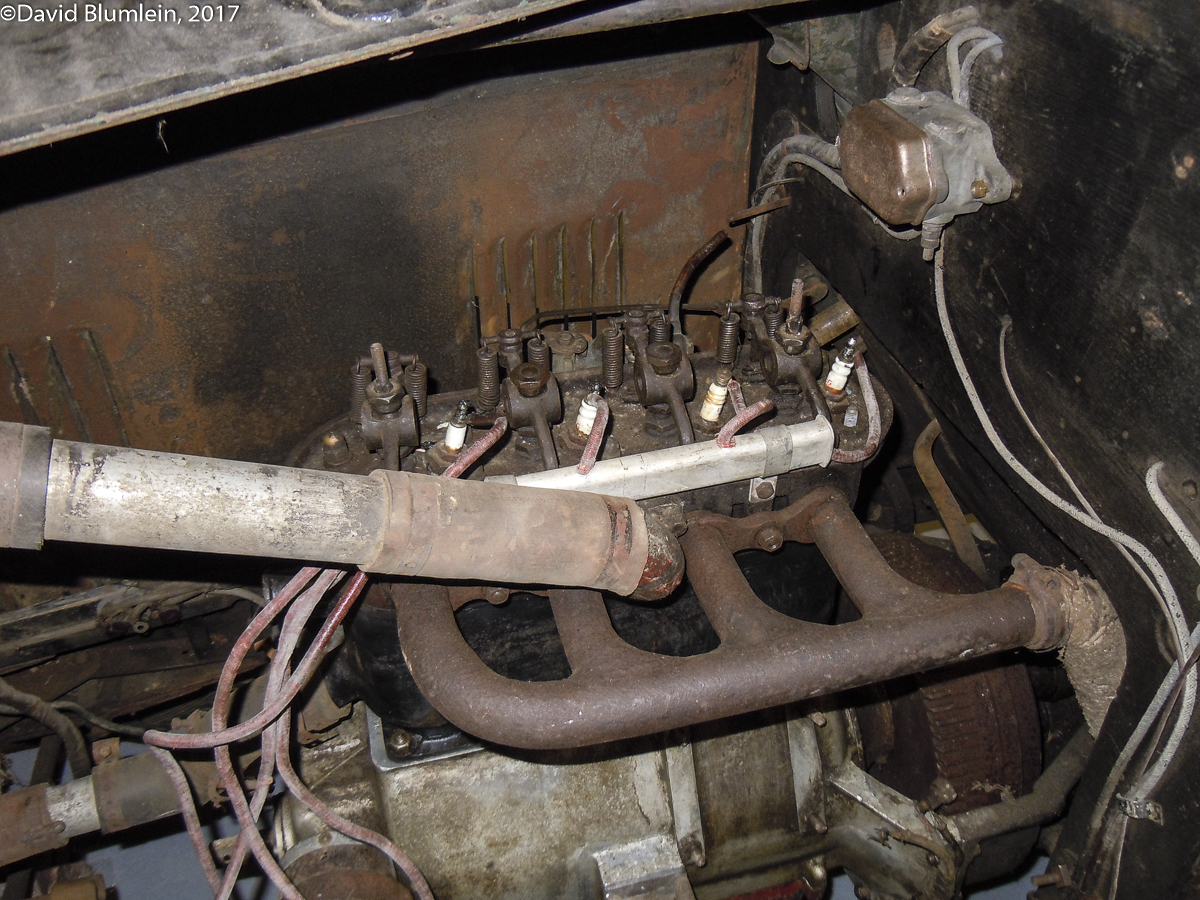 A rare sight indeed! We associate the all-conquering 1100c.c. Salmsons of the Twenties with their superb twin-cam engines but before these Emile Petit had devised a clever arrangement whereby his 4-cylinder engine had its valves operated by only four pushrods! The special rockers can be seen.
TAILPIECE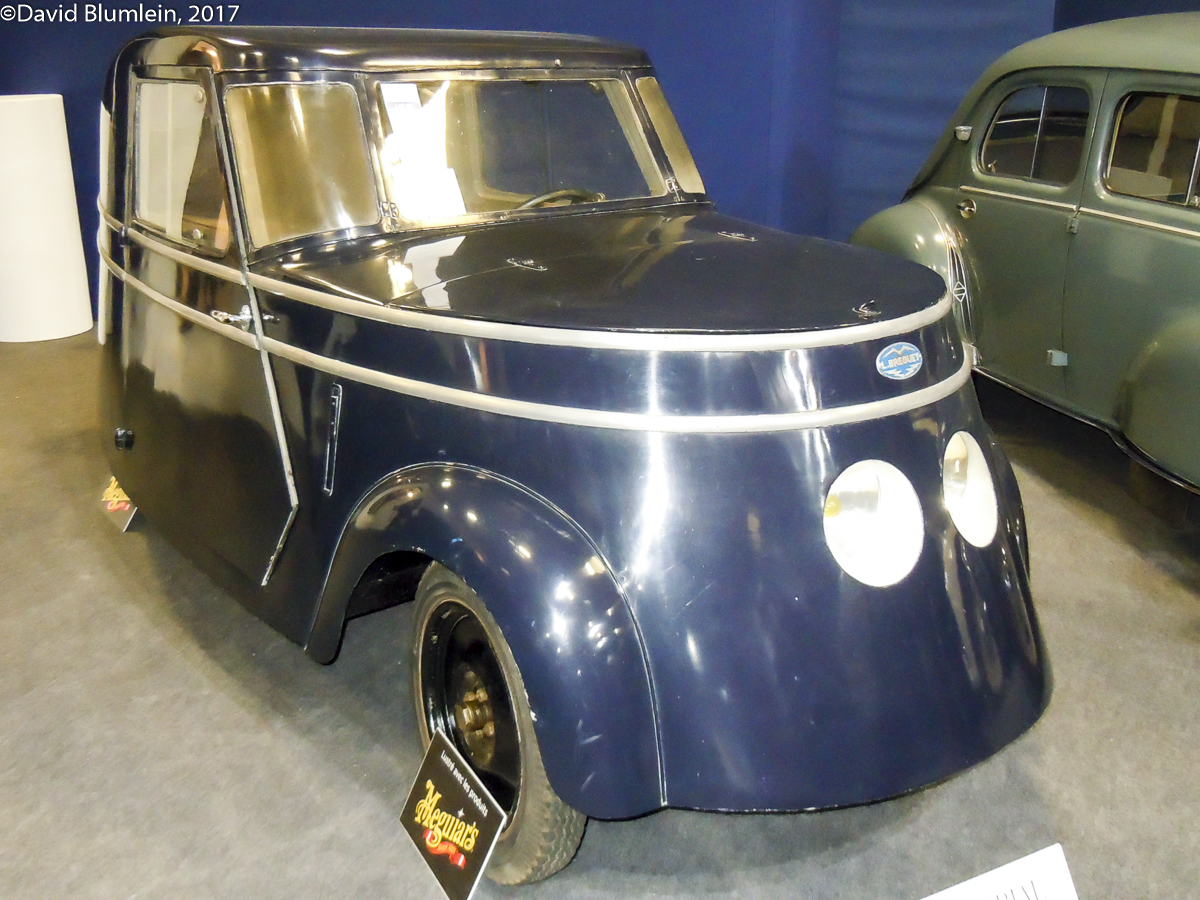 Breguet was well- known as a French aircraft manufacturer from Toulouse and, because of the acute shortage of petrol during the German occupation in World War Two, Louis Breguet joined the ranks of electric car makers.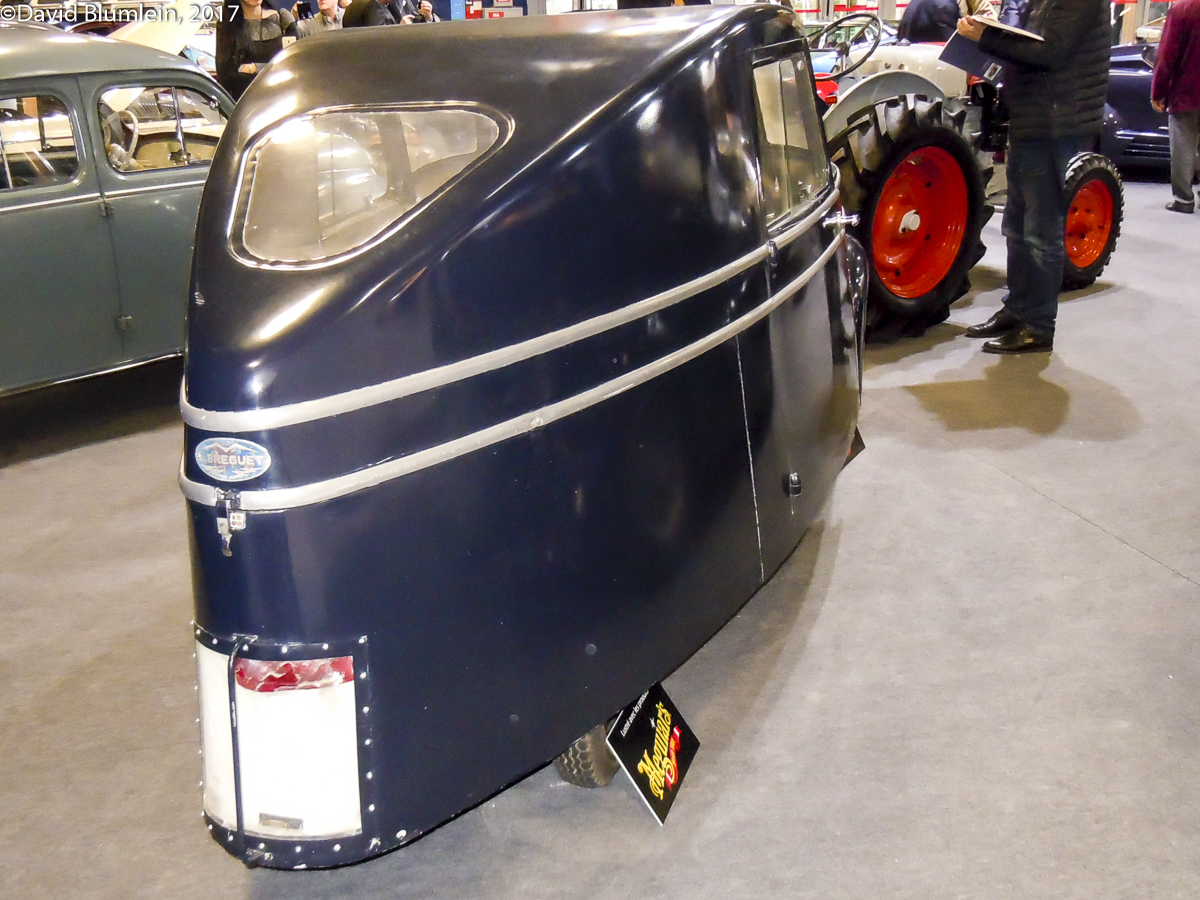 This is his A2 2-seater coupé with a Paris-Rhône motor mounted at the rear. It had a range of 65 miles, top speed 30 m.p.h.
David Blumlein, March 2017