The 40th Antwerp Classic Salon celebrated Ferrari's 70th anniversary with a magnificent display of Prancing Horse machinery that included cars with significant history. The selection ranged from a 1947 166 Inter Coupe to an F40, and included a 500 Superfast that had once belonged to Peter Sellers together with a 275 GT Spider, formally the property of Raquel Welch. Those two cars alone could surely tell a few stories! Meanwhile, a 288 GTO was previously owned by Belgian driver Jean Blaton and also father-in-law of one-time Ferrari F1 driver Jacky Ickx. Blaton himself, now aged 87, raced sports cars under the peudonym of "Beurlys", twice finishing third at Le Mans in a Ferrari.
Ferrari's long associations with Le Mans was covered by a rarely-seen 512 BB in 'European University' colours, as raced at La Sarthe in 1981. The 512 BB was progressively developed by Pozzi and examples appeared at Le Mans over several seasons, starting in 1978 when a car due to be driven by the aformentioned Blaton retired before he got behind the wheel. The car on show at Antwerp (chassis #35525) was entered by Rennod Racing and driven by Belgians Dieudonné, Xhenceval and Libert, finishing ninth overall and third in class. The result was all the more credible as Dieudonné fell ill and only drove for four hours.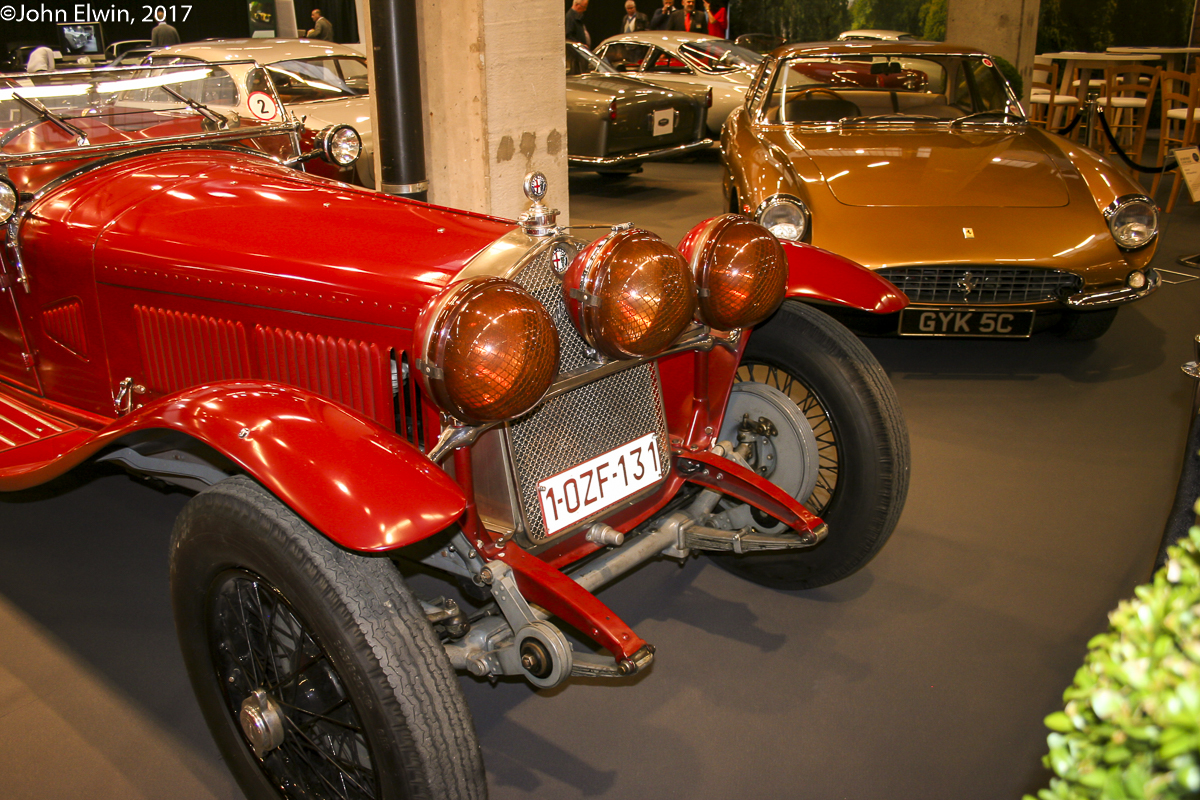 Ferrari's origins were not forgotten either; before building cars in his own right, Enzo Ferrari's team raced Alfa Romeo's and on show was a 6C 1750 that Ferrari sold new to Luigi Scarfiotti, the father of later Grand Prix driver Ludovico. The car was entered in the 1930 and '31 Mille Miglia events under the Scuderia Ferrari banner, finishing in sixth place on the latter event.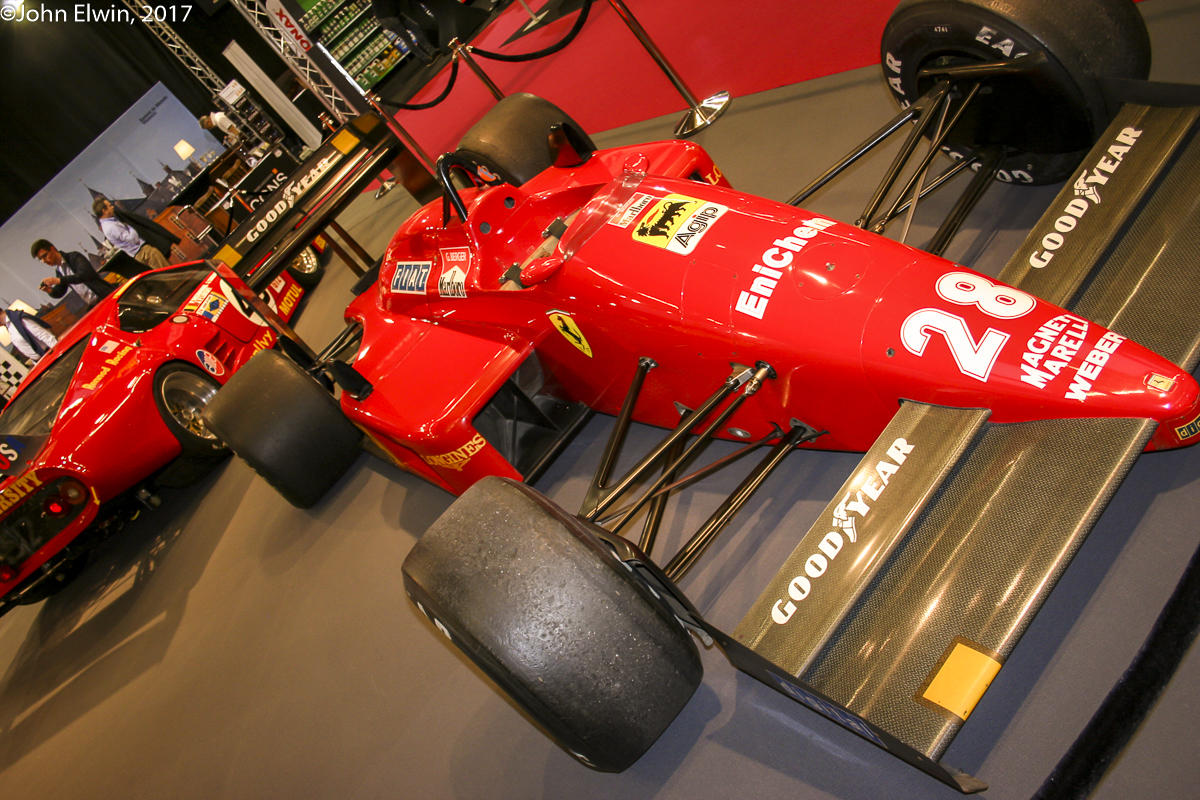 More modern Formula 1 activity was covered by an 87/88C that was used by Gerhard Berger en route to third place in the 1988 World Championship, beaten only by the battling duo of Ayrton Senna and Alain Prost.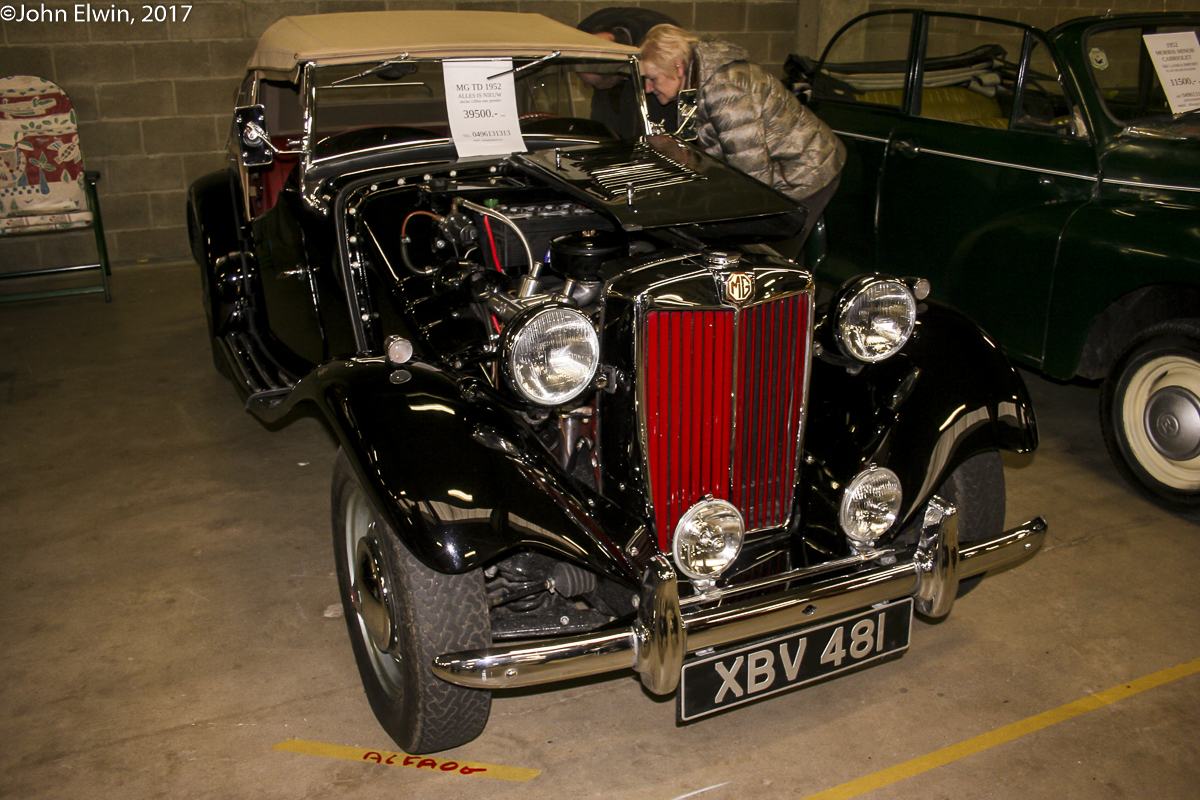 Antwerp is not primarily about exotica though; whilst there are plenty of other rare and unusual vehicles to be found, it is also an event where more mundane machinery gets a look-in. Thus it was that the concours judges found themselves selecting as 'Best in Show' a rather superb Mercedes-Benz 280SE Cabriolet that was actually a hire car! The green machine would make the ideal holiday tourer. The concours classes were split into three ages groups, the earliest being for vehicles from 1885-1995, where first prize was awarded to a Talbot Lago whilst second went to a rather splendid MG TD.
The MG was offered for sale privately by the very engaging Stephan Mackertich, who lives in France, and had taken the MG in part exchange for a Jaguar E-Type. The English owner of the MG had apparently bought it fresh from a superb restoration and having driven it only a few miles decided an E-Type was what he really wanted. By contrast, Mackertich was also showing an unrestored LHD 1952 Morris Minor Convertible that he had brought in from Sri Lanka where it had originally been owned by a diplomat. The green car was well-patinated and the owner was inclined to keep it that way.
Again, in the 1956-1975 class it was the second-place car that had a lot of appeal, being a 1967 Alpine A11 in rarer cabriolet form but in the end it was just pipped by a Borgward. Alpine of course is very much in the news with the launch of the new A110. A Volvo might sound like an unusual choice, but the judges awarded the 1976-1990 class to a Belgian-built 1983 Volvo 240 Turbo that had been superbly restored by its passionate private owner at a cost of some 40,000 euros. The judges felt the fact that this was the work of an enthusiast rather than a restoration company deserved recognition and so it won out over a very low mileage 1988 Morgan +8 that local dealers Oldtimer Farm are selling. Third in that class went to an MVS Venturi Cup, not a marque seen too often at shows.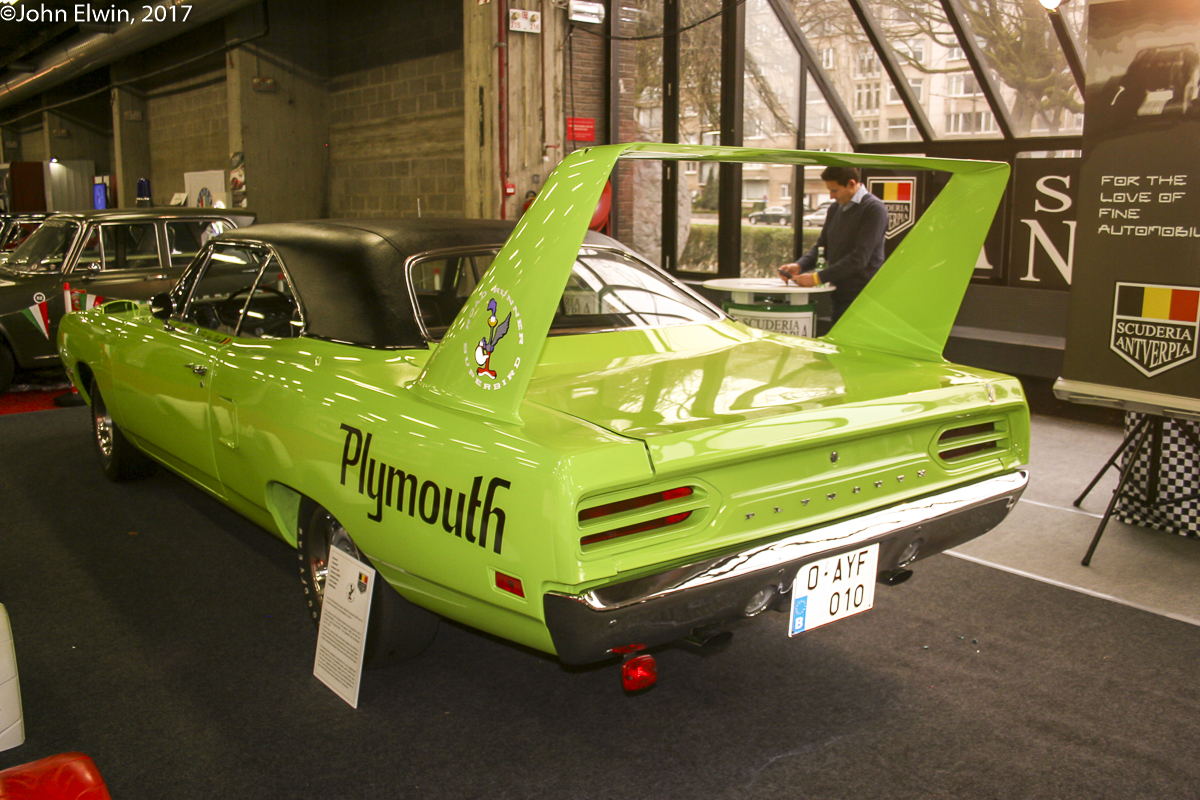 One hall at Antwerp is devoted to club stands and as ever the range of ingenuity and machinery on display covered the full spectrum, with everything from microcars to the mighty lime green Plymouth Hemicuda that local club Scuderia Antverpia was displaying. British brands were well represented, from Austin-Healey to Rolls Royce, the Healey club showing a rare Rolls-powered car. Aside from the Plymouth, Americana was also prominent, in particular by the Belgian Mustang Club, and from the '40s & '50s there was a monster hearse. Closer to home, Minerva was a local manufacturer with a factory not far from Antwerp and, although cars have not been built since the war, there is still a keen following. The factory was requisitioned by the Luftwaffe to use as a repair centre for fighter aircraft during World War Two, so not surprisingly, it was bombed by the Allies. Post war the company did for a time assemble Land Rovers, primarily for military use.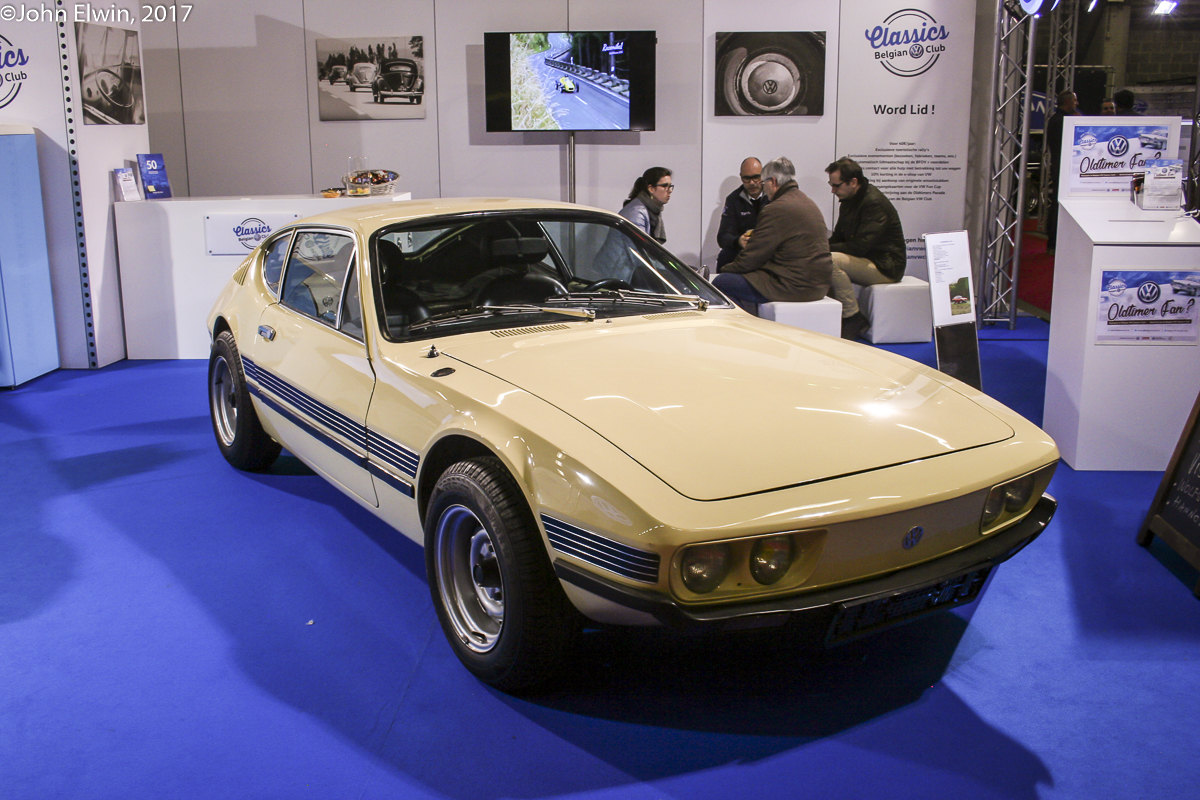 Amongst the rarities to be found was a Brazilian-built Volkswagen SP2. Dating from the mid-seventies it was an attractive sports coupe based on the period VW Variant chassis with a rear-mounted 1700cc flat four air-cooled engine. It was never officially imported into Europe so is quite sought-after. Almost as rare but very much in as-found condition was a Saab 92, whilst a Mercedes 190SL also posed as a barn find. At the opposite end of the scale, with unpainted body panels, was the superb 1934 MG Type P-Q owned by Gaston Lenaerts.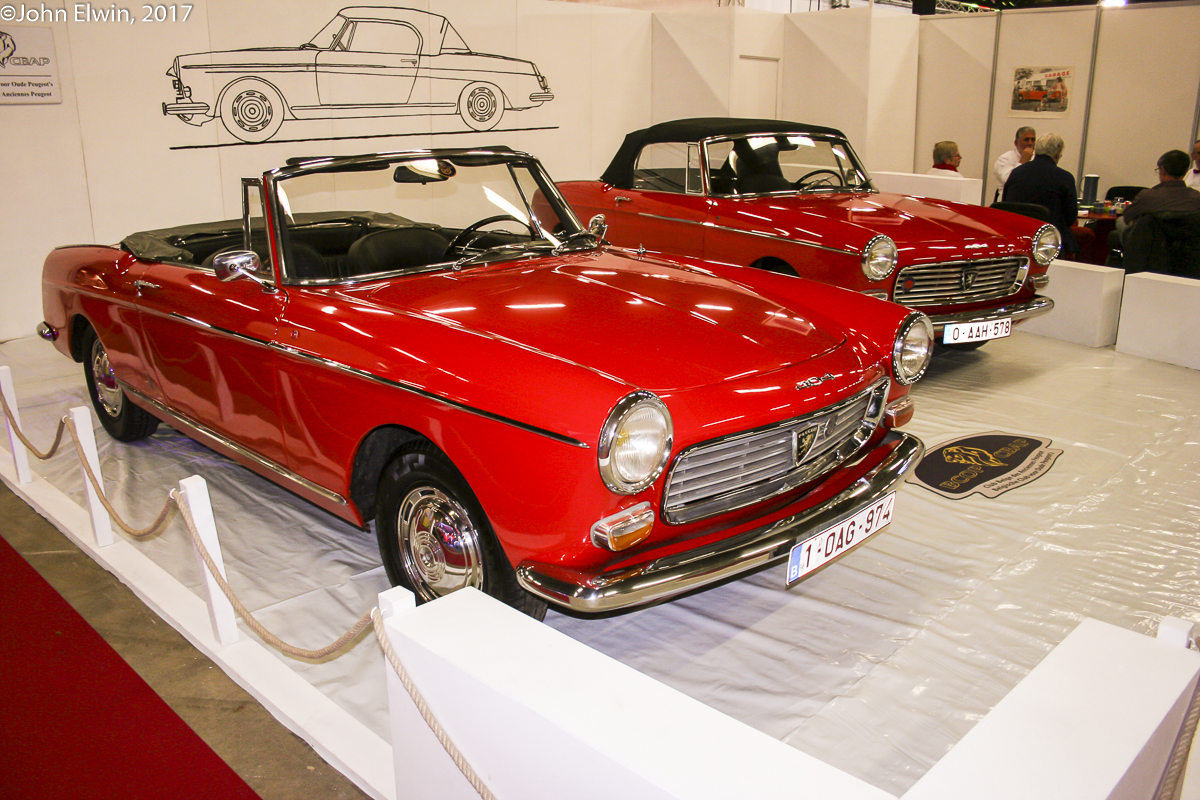 A busy autojumble and private car sale area rounds out the delights of Antwerp Classic Salon, an event which seems to steadily improve year on year. Always held on the first weekend in March, it is well worth a visit.
John Elwin March 2017