The Special Correspondent has been a bit quiet of late but, fear not, he has been beavering away in the background. Visits to diverse events such as Kop Hill and the Manchester Classic threw up a number of 'Rare and Interesting' cars for our enjoyment.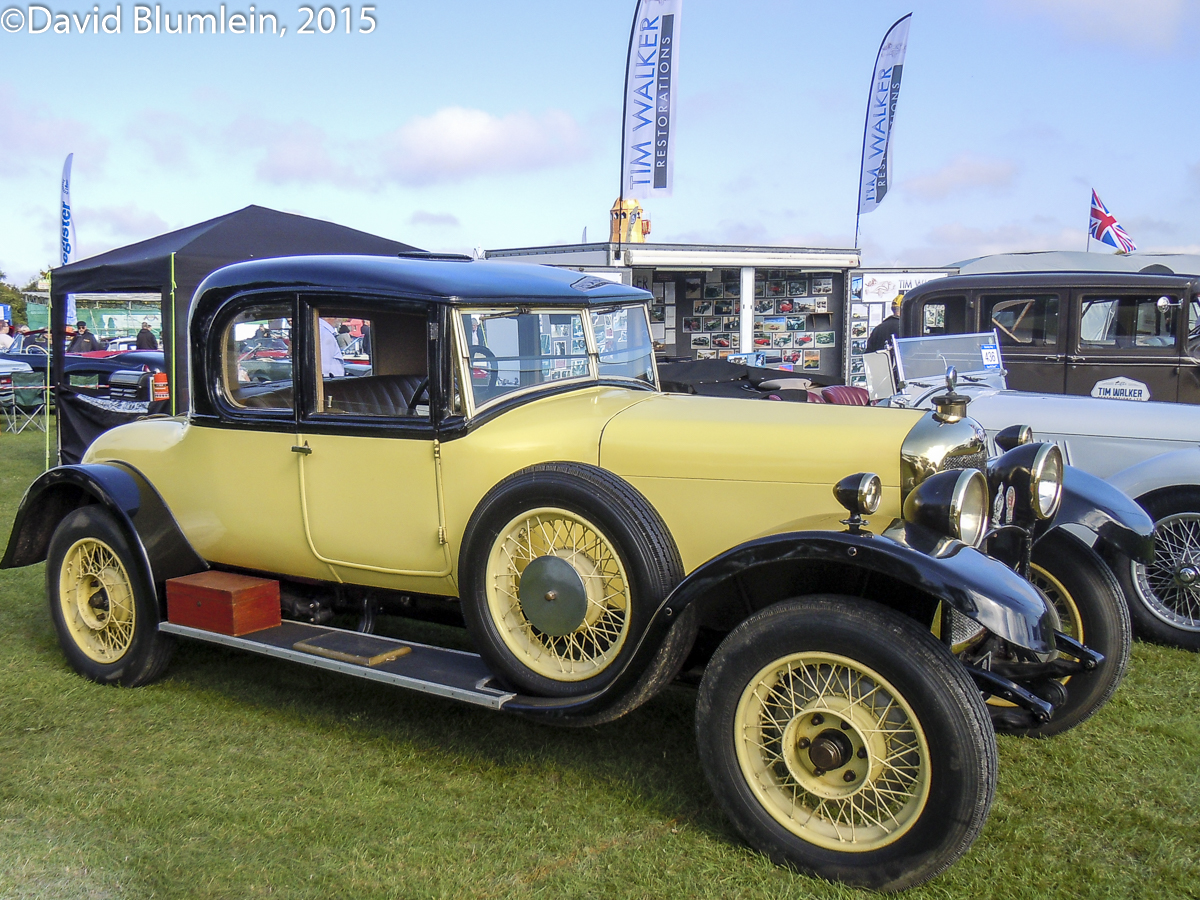 Behold a superb Aster, a very rare beauty. It is a 1924 18/50 Fixed Head Coupé.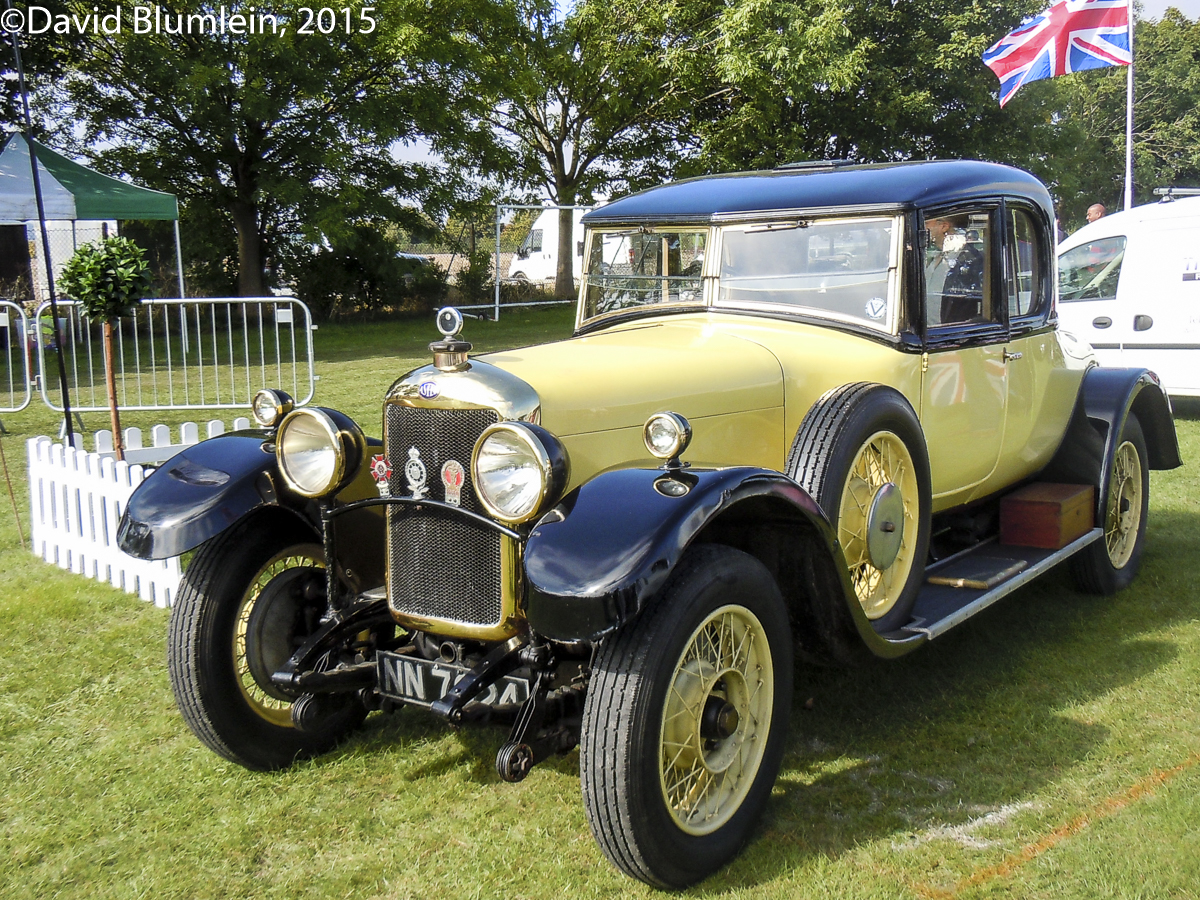 Aster was a French maker of proprietary engines at St Denis in northern Paris at the start of the 20th century, supplying many makes of early cars such as Gladiator and Argyll. They opened a British branch in Wembley, Middlesex, and from 1922 entered the private car market.
This beautifully preserved car has cantilever rear springs and a 6-cylinder o.h.v. Wembley-built engine: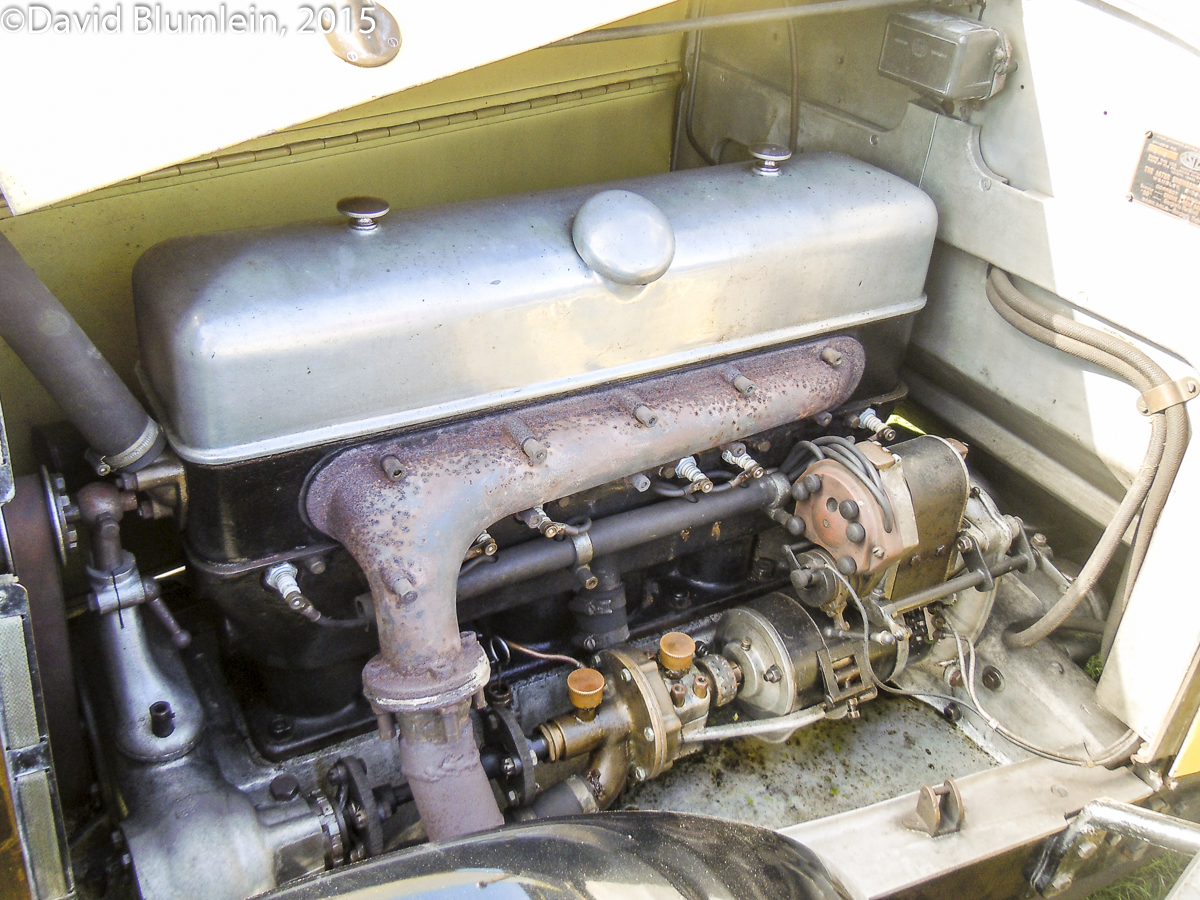 Note how the spark plugs are set in the block rather than the head.
In 1927 Aster merged with the Arrol-Johnston of Dumfries and the cars became Arrol-Asters, made in the Scottish factory.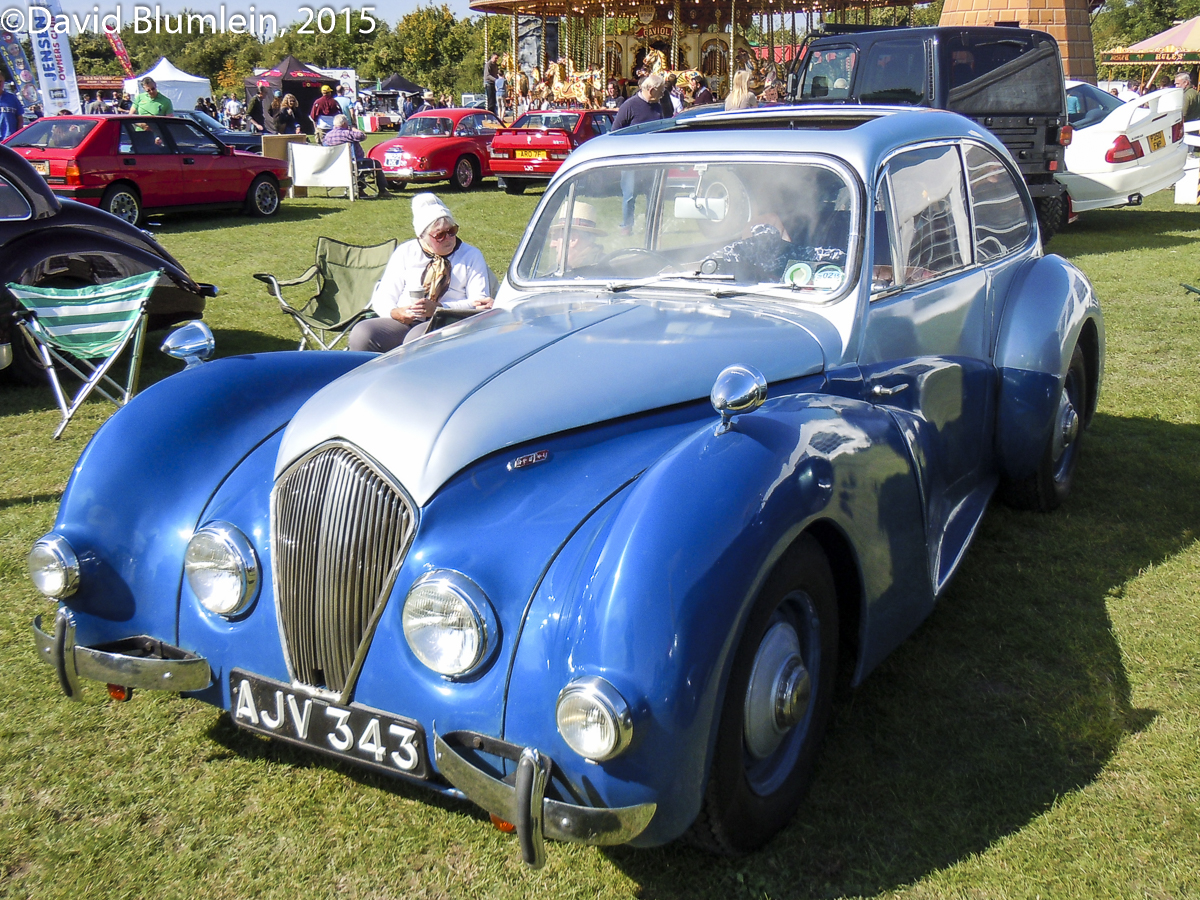 Then we find a 1948 Healey Elliott saloon. Donald Healey, having before the war been involved with Triumph, set up his own company in Warwick in 1946, making initially successful sporting cars using the 2.5-litre Riley engine.
The saloons were bodied by Samuel Elliott & Sons of Reading, a company that was more used to joinery and making shop fronts! These cars were the fastest production saloon cars at the time, recording 103.76 m.p.h. at Montlhéry in the hands of Tommy Wisdom. Also in 1948 examples came 13th overall in the Targa Florio, winning its class, 13th and 1st in the Touring class in the Mille Miglia, and 8th overall (second in class to a 3-litre Delage) in the Spa 24-Hour race. In 1949 a Healey saloon finished 13th in the first post-war Le Mans 24-Hour race.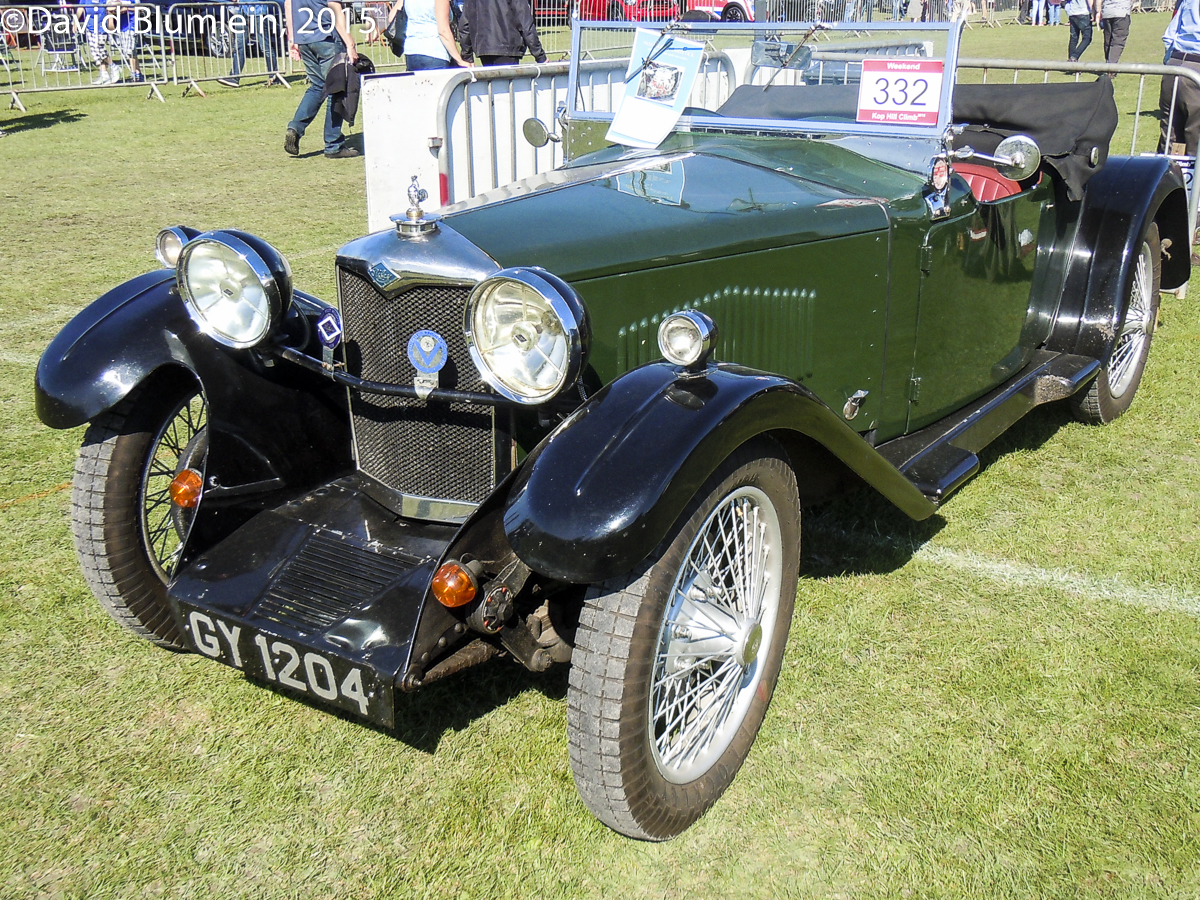 This is a 1932 Riley Gamecock. The model was introduced in 1931 to offer a sports 2-seater to fill the gap between the famous Brooklands racing model and the remainder of the company's saloon car range. Only about 750 were made, mostly in 1932 and it was superseded by the popular Lynx 4-seater.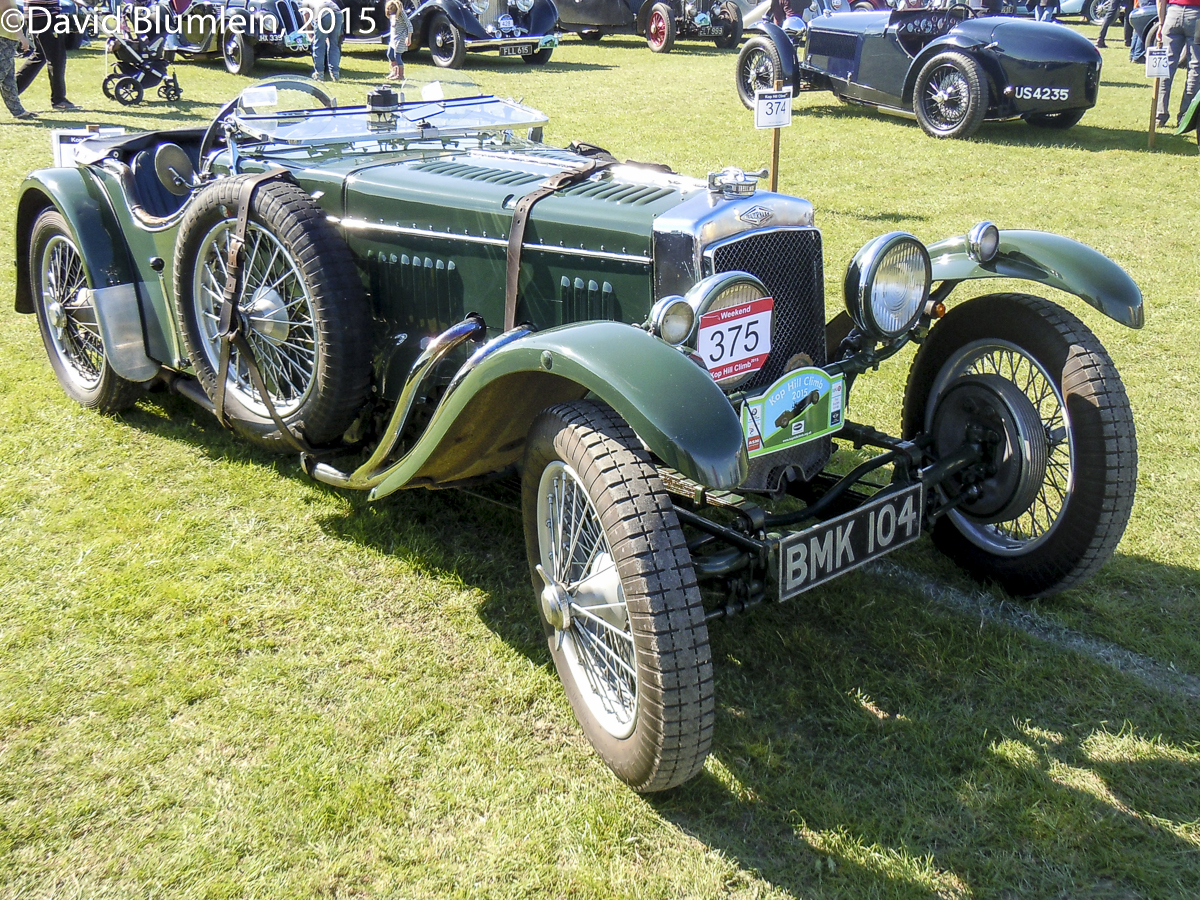 Built in July 1934, this Frazer-Nash has a twin-cam 6-cylinder Blackburne engine and took part in various competitions including the 1937 Brooklands Relay race, at Shelsley Walsh, the Brighton Speed Trials, the Lewes trials and the long distance Land's End and London- Edinburgh events.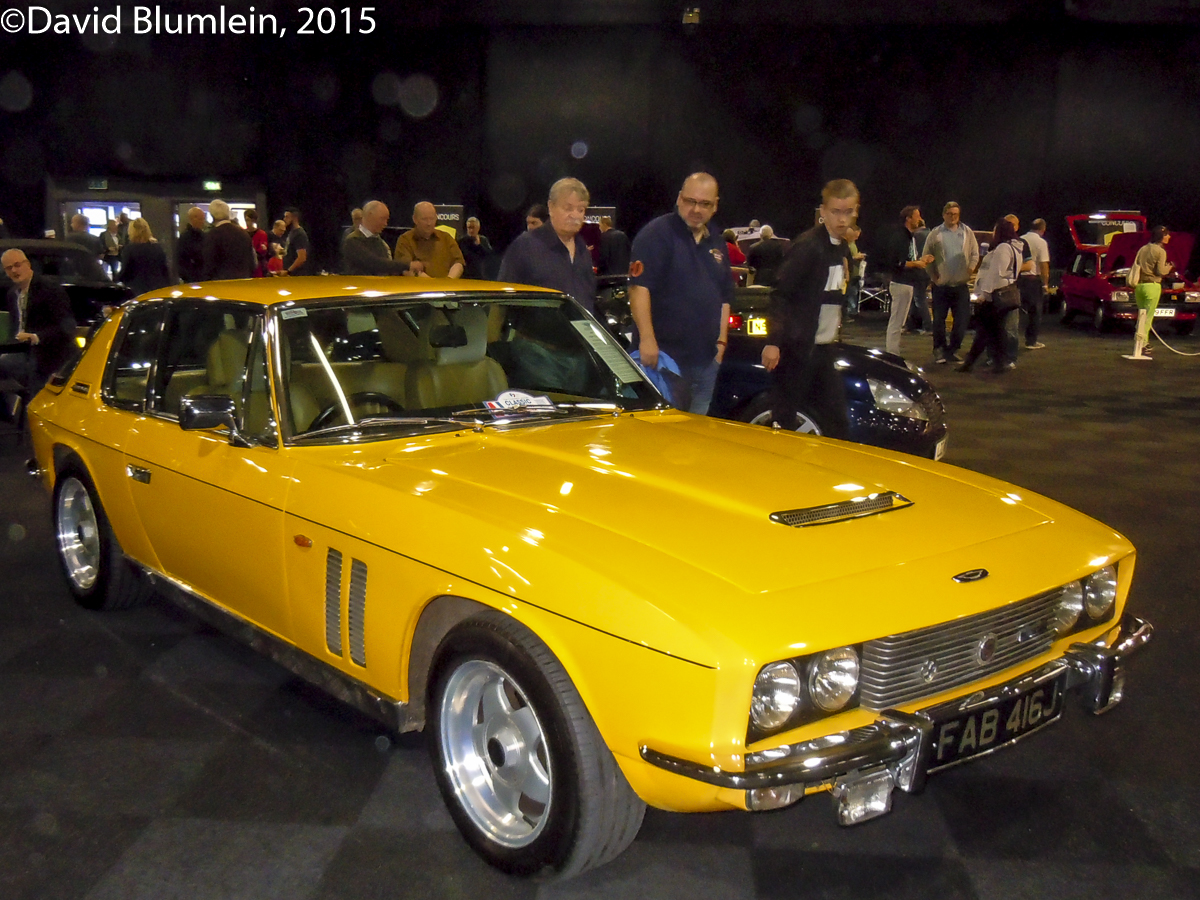 A Jensen FF, the first production car with 4-wheel drive and anti-lock brakes. Jensen was an interesting company, the brothers Alan and Richard starting as coachbuilders before making their own cars. They diversified a lot and made some commercial vehicles – the little Jen-Tug mechanical horse being a favourite of this scribe; it first used a Ford Ten engine! The West Bromwich plant also assembled Austin A40 Sports, Volvo P1800s, Sunbeam Tigers and the big Austin–Healeys among others.
Jensen made only 110 of the FF model with its Vignale-styled body and potent Chrysler 6.3-litre V8 producing 330bhp.


This Unipower GT is chassis number 9 of 75 Unipower GTs made at Perivale in Middlesex between 1966 and 1969 using Mini Cooper engines, modified suspension and brakes. It had a square tubular space frame built by Arch Motors and a body by Specialised Mouldings.
It is the first lightweight competition model made by the factory and after being displayed at the 1967 Racing Car Show it was purchased by the Salisbury tuning company Janspeed who prepared it for works driver Geoff Mabbs to race in 1967. It was then sold to Brian Harvey, who eventually founded Grand Prix Models.


A 1937 Riley 1.5-litre Touring Saloon, a beautifully preserved example. The car has a Briggs steel body which is characterised by the boot extension. Rileys made good cars but like some other manufacturers made too many different models which caused serious problems by the end of the Thirties.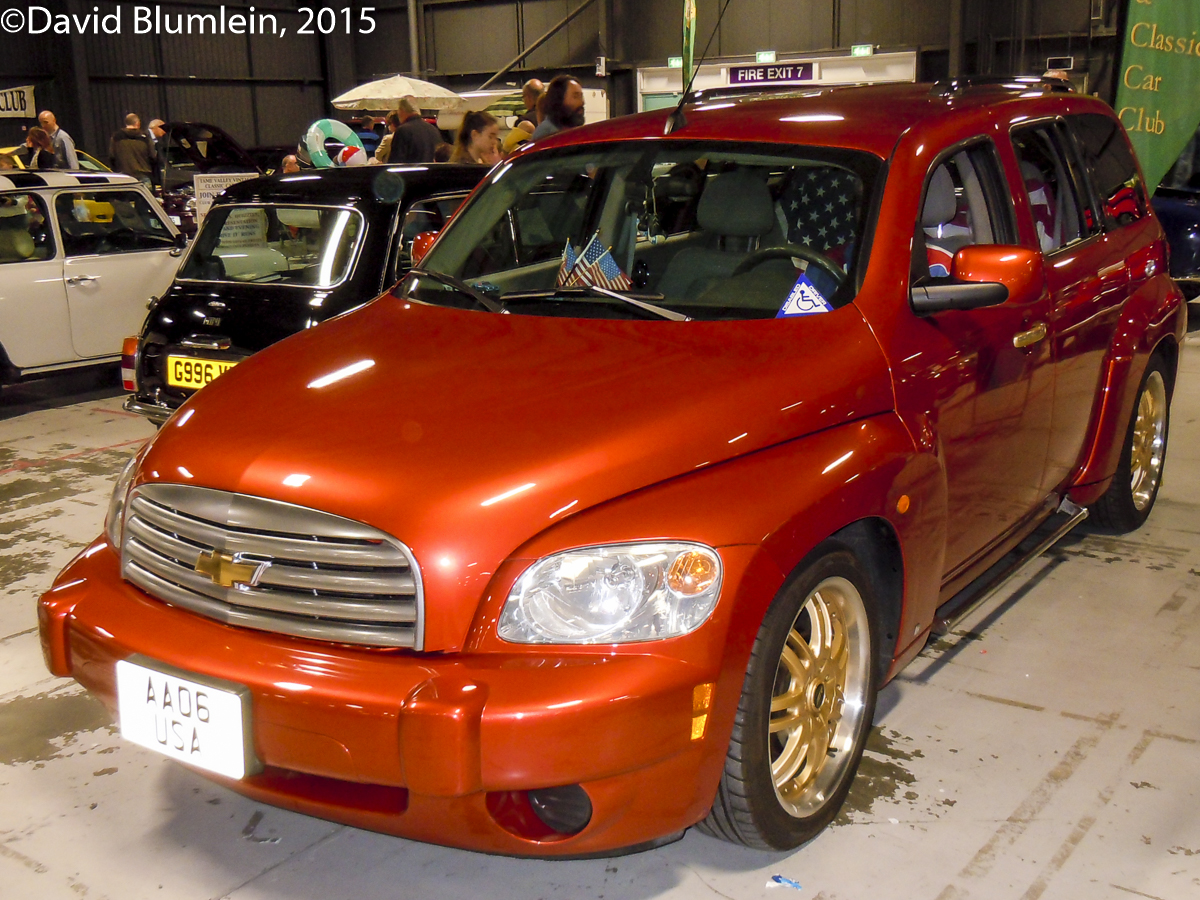 This was Chevrolet's answer to the Chrysler PT Cruiser. It is the HHR which stands for Heritage High Roof. General Motors made some 60,000 of them in Mexico.


The Rochdale Olympic has an important place in motoring history – it is one of the first cars to have a fibreglass monocoque chassis/body. After a disastrous factory fire in 1961, the company concentrated on these Olympic models.
TAILPIECE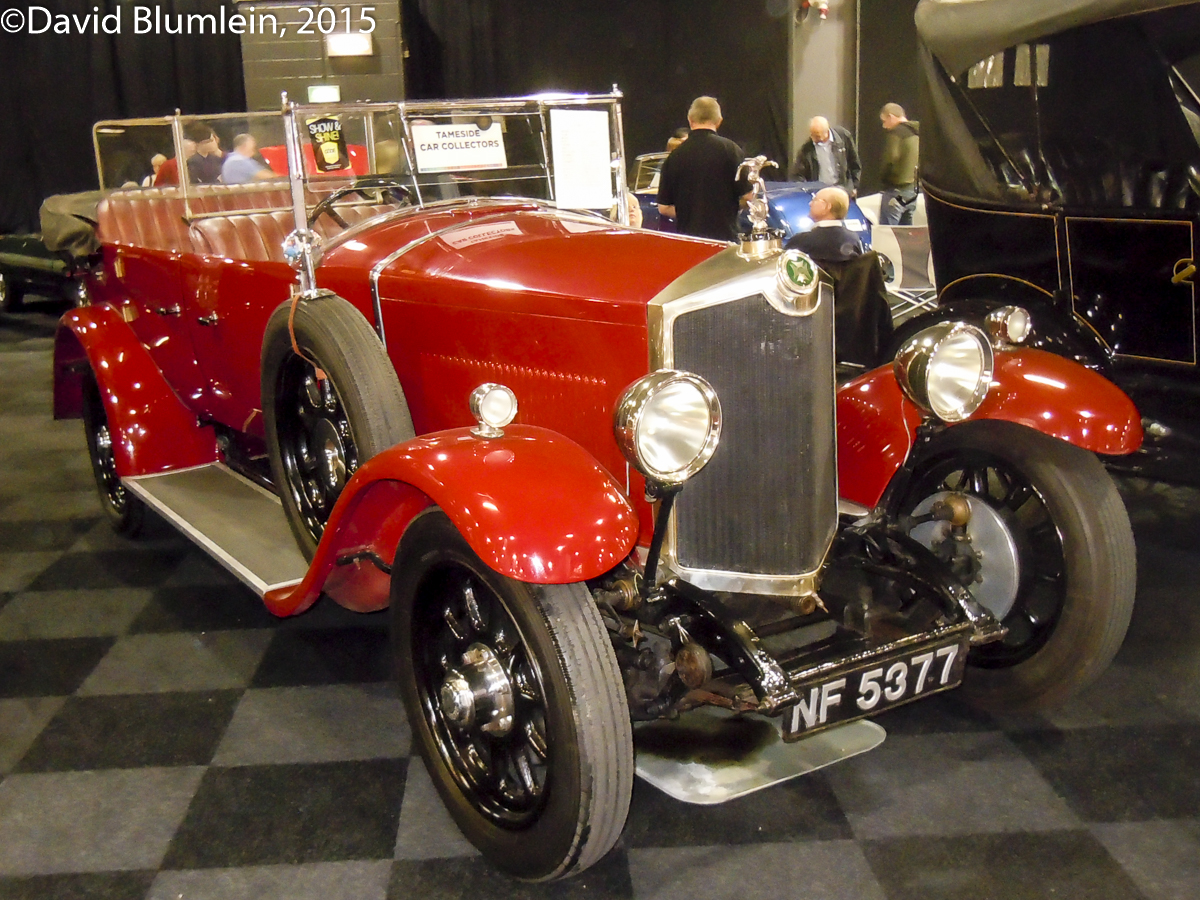 Finally it is surely appropriate that a Manchester exhibition has a local product on display – a fine 1927 Crossley 20.9 hp 6-cylinder o.h.v. 3-litre model from the factory in Gorton.
David Blumlein, January 2016