Out of the Limelight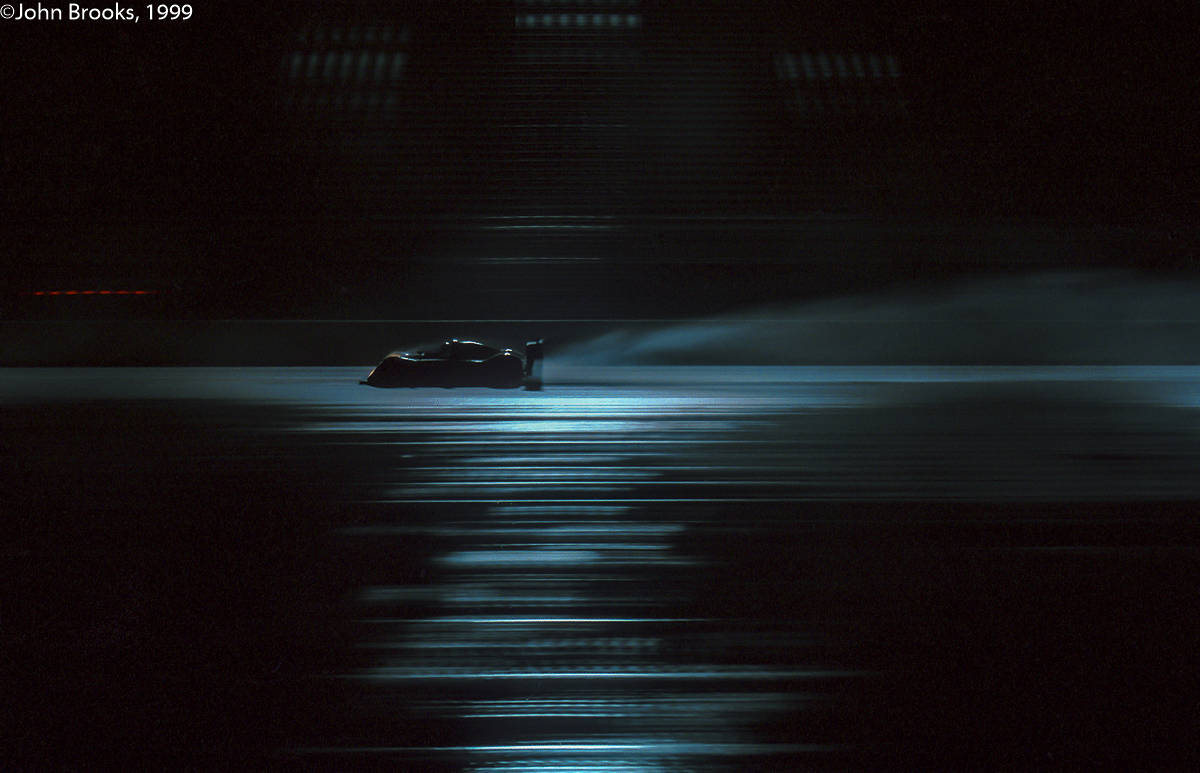 Back in the last century, the lights were not turned on at night in Daytona International Speedway during the sessions that the Rolex competitors ran in. When it rained as it did for the Test Days in early January '99 matters headed to the dark side. However with a bit of luck you could get something different. This slide needs to be scanned again but it gives something of the flavour of standing on the gas out of NASCAR Two down the back straight and seeing the Bus Stop accelerating towards you, it took more than a bit of intestinal fortitude to keep poking the bear. That's why I had a camera in my hand rather than a steering wheel of a Riley & Scott.
Let's hope that these conditions remain in the past while the 2018 Rolex rumbles on.
John Brooks, January 2018